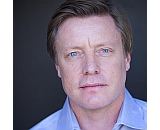 Pandora is officially seeking to hire a new full-time CFO. Mike Herring has been holding the position in addition to his role as President since founder Tim Westergren took over as CEO in March.
"With our new, expanded product set, Mike will be required to devote more of his time and attention to driving revenue and on the successful execution of Pandora's business model evolution and growth," Pandora VP Dominic Paschel said. "Related to this change, we have hired a leading executive search firm to find a highly qualified external candidate to fill the role of CFO."
Pandora's Q3 earnings included an increase in revenue but a slight dip in active listener numbers.