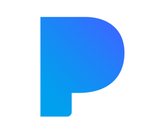 Pandora announced two new developments this week, both with an eye toward expanding its listener base.
First, the audio platform entered a partnership with mobile navigation app Waze. This deal will allow drivers to control music playback from an audio player embedded in the Waze program. It will also show the next step of an active Waze navigation in the Pandora app once the two software platforms are connected. The integration is available for both iOS and Android devices. Putting music controls and directions in one place will help drivers to stay focused on the road rather than flipping between windows on their phones.
Second, Pandora has introduced two new reduced-cost subscription options for its Premium service. The new tiers are Pandora Student and Pandora Military. The student tier grants access to the full Pandora Premium audio streaming experience for $4.99 per month, with a 60-day free trial to start. The military option also starts with a 60-day free trial, but will cost $7.99 per month afterwards. It is available to anyone with qualified military status, including active duty personnel, reservists, retirees, veterans, and military family.