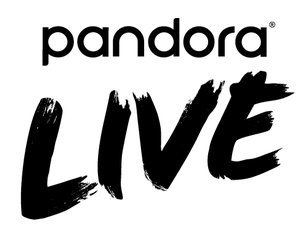 Pandora is announcing its new live series of concerts, COVID-era style as virtual events. A sign-up process has started, but no information about the presentation platform yet.
The series will kick off with country artist Kane Brown on July 28 and will bring performances from top trending artists across country, Latin, R&B, pop, and rock onto screens everywhere through the end of the year.
"I love unexpected collaborations and finding new ways to bring my fans music, especially while we aren't able to tour on the road," said Kane Brown. "You all mean so much to me and I'm happy to team up with Pandora to create an amazing virtual performance with some surprises for you."
The plan involves more from the artists after their performances — each artist will record a Pandora Story featuring personal commentary woven between hand-selected songs. Fans will also be able to tune in to the recordings of the virtual performances at any time on Pandora. That playback feature made us wonder what Pandora will provide in its concert platform that compels a live audience to attend — one answer is merch. Pandora purchased merchandise that would have been sold on tour and customized it to create limited-edition fan giveaways — available the night of the shows on a first-come, first-served basis.
Say no more; we are registered. Go HERE to RSVP.
One might think parent company SiriusXM would be looped in somehow. One would be correct: "Select concerts" will be rebroadcast on the satellite platform.
We note this description of how sponsors are creatively fostering engagement: "Event sponsors will bring fan activities and content together in a whole new way to help complement and enhance the at-home viewing experience. For example, Persil Proclean® laundry detergent will commemorate the event by gifting fans an exclusive Kane Brown t-shirt; fans will redeem the merch through a branded code on Kane's website and receive a product sample. Men's grooming company Cremo™ will give listeners 'backstage access' to Kane by sponsoring his Pandora Story, and Kingsford will send fans recipes for at-home grilling ahead of his performance to 'pre-game' before the show.
.