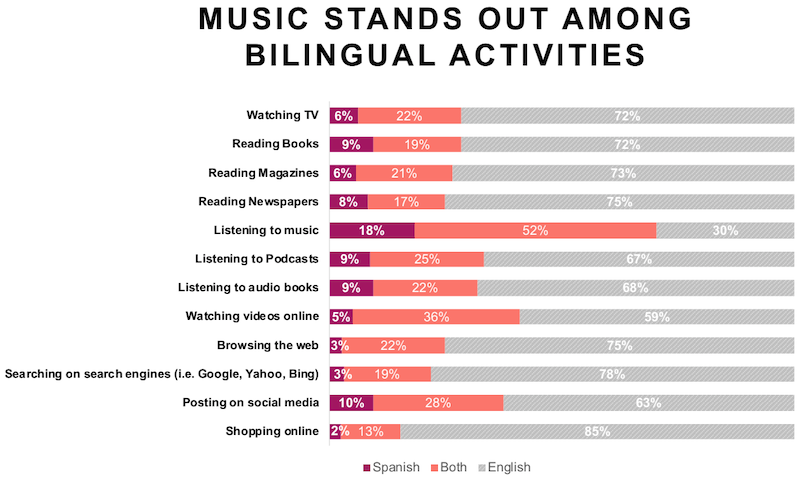 Pandora released a report about Latinx listeners, exploring both their music consumption trends and how they identify with different aspects of American and Hispanic culture. With 58.9 million Hispanics living in the United States, representing 18% of the total population, this community is deeply engaged with music and commands a large potential audience for advertisers.
The survey respondents demonstrated that a majority of Latinx listeners are connected to their culture and consider it a core part of their identity. Although 68% said they speak English proficiently, 73% speak Spanish at home. Listening to music was the leading bilingual activity, with a 52% share doing so in both languages. A near-universal 92% of respondents said they listen to Latin music.
In considering ads, 67% of Pandora's respondents said they are more likely to like spots that are culturally relevant compared with general market ads. The company also grouped the respondents into broad categories to better understand their cultural connections and how that translates to successful advertisements. For instance, among the group that is most heavily focused on preserving Hispanic traditions, their listening favors traditional Latin artists, both older and contemporary ones, and they respond well to brands that reflect their culture and community or partner with artists representing the same.