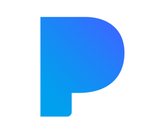 "Voice-activated tech is proliferating," says Pandora, and the company has extended that aspect of digital lifestyle into responses to streaming audio ads.
This week, Pandora is launching interactive Voice Ads to beta, following an alpha launch in December. The company asserts this as a first-to-market ad format in streaming audio, and the plan is to scale voice features to both listeners and select advertisers. The purpose of the beta launch is about testing, the company says. "The beta version will serve as a diverse series of creative and ad effectiveness tests to help Pandora understand the impact that voice ads have on a brand's KPI's and create best practices for optimizing high say-through-rates."
The beta launch is accompanied by several brand partners, including: Acura, Doritos, KFC, Lane Bryant, Purex Laundry Detergent, Purple Mattress, Unilever (Dove), T-Mobile, Volvo, and Xfinity.