Triton Digital has released its U.S. Podcast Report, an every-four-week rolling weekly average of downloads and listeners. This report covers the June 8 through July 5 period.
Things look pretty much the same as the previous report, for the top 15 podcast networks. NPR is on top for average weekly downloads and listeners. Stitcher remains #2 for downloads, and moves up to #2 (displacing Entercom/Cadence13/Pineapple Street Studios to #3 — but we think Entercom/Cadence13/Pineapple Street Studios should win a special prize for longest network name).
We do notice slight upticks in both downloads and listeners for the top five networks. NPR, for example, lifted from 41.6-million average weekly downloads (across 52 shows) to 43.1-million.
Top 15 networks by average weekly downloads is below: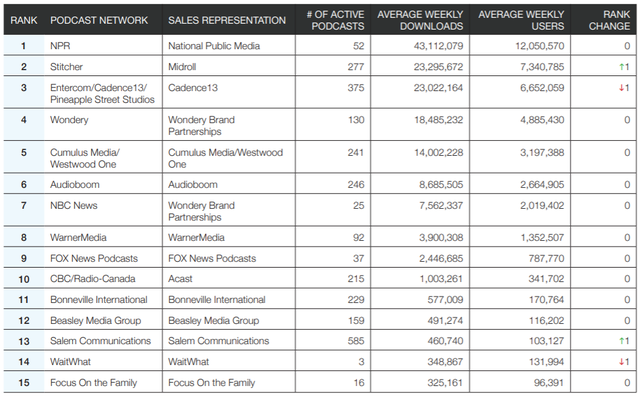 .