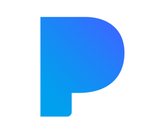 Pandora has launched a new Snapchat integration for its Premium listeners. Subscribers to the on-demand listening tier can share songs, albums, stations, and playlists on the social networking platform. When accessing music on Pandora through the Share menu, a unique card will be created for sending the content to your connections. The music cards can be added to your Snapchat Story or shared directly to an individual or group message. Additional developments, such as animated music cards, are in the works between the two companies.
If the recipient also has a Pandora Premium account, they'll be able to listen to any shared music without ads. For recipients who don't have Pandora Premium, they can watch a short ad to unlock 30 minutes of ad-free listening. That capability comes from the Pandora Premium Access feature.
Earlier this year, Pandora was named the music streaming launch partner for the Snap Kit developer platform.