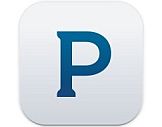 Pandora has a new partnership with Woolworths in Australia. The retailer will use a curated Pandora radio station for music in its 970 retail stores. The supermarket chain is also encouraging its patrons to download the Pandora app and listen to the Woolworths radio station at home.
"There has been a significant amount of work to make sure this music is appealing to every shopper," said Rick Gleave, Pandora's director of business development for Australia/New Zealand. "It has also been designed for staff."
Woolworths Radio – Powered by Pandora will play 24/7, and will have programming that reflects the time of day as well as any major holidays such as Valentine's Day or Mother's Day.
Australia and New Zealand are the two non-U.S. countries in which Pandora operates.