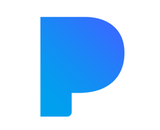 Pandora has introduced a program for universities that challenges students to put its internal data to work in creating social change. The Pandora Challenge: Music & Social Impact program will take place at five schools, and participants will work to drive awareness for cancer patients, LGTBQ equality, and other underserved communities through music. They will have access to Pandora's Artist Marketing Platform and Next Big Sound's data to accomplish those goals. Pandora is partnering with Real Industry, an education nonprofit, in this venture.
The first session took place at the University of Southern California, where more than 100 students developed campaigns to support BloodPop's Made of Music program, a system for connecting underserved aspiring musicians with local mentors.
"The Pandora Challenge is a unique opportunity for students to develop real-world artist marketing campaigns that support and drive awareness for important social causes," said Jay LeBoeuf, founder and executive director at Real Industry.
"The energy and love of music the students possess is an incredibly powerful combination," said Alex White, head of Next Big Sound at Pandora. "With help from our partners at Real Industry, we're not only harnessing that combination for a good cause but also giving students experience and knowledge they can use to jumpstart their careers in the music industry."