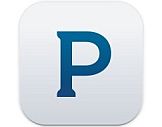 Later this month, creatives, thought leaders, pundits, and music fans alike will converge on Austin for SXSW. Pandora will be hosting a concert series at the event. Dubbed the Pandora Discovery Den, the online radio company will present shows by 37 different artists across electronic, hip-hop/R&B, Americana, and rock.
In its blog post announcing the lineup, Pandora said that it would provide live broadcasts of all the performances. It already has the dedicated SXSW station up and running. For now, it's building buzz for the main event with four custom mixtapes for each of the represented genres. The mixtapes highlight performers for this year and past years.
Pandora has experimented with different approaches to how it can synergize its radio service with live performances. The company worked with Jack White to livestream his recent show in Madison Square Garden, and it also collaborated on a pop-up concert series with Lexus.