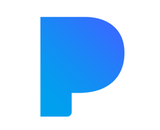 Pandora has opened up its audience targeting capabilities to include connected home segments. The audio company's connected home app is currently built into more than 2,000 devices. Advertisers can apply the Pandora audience segments on audio ads that run specifically on voice-enabled devices.
Nestlé Waters is the first company to test the Pandora Connected Home targeting to reach listeners who value health and wellness and appreciate local music. "The reason why the Pandora buy is so interesting to us is because not only does it let us do traditional media targeting where we know who they are and what platforms they're on, but it lets us go deeper in terms of behavior, which helps us establish an emotional connection with them," said Jill Germano, group marketing manager of regional spring waters for Nestlé Waters North America.
Pandora's internal research has found that the average person listens to 65% more music after purchasing a smart device. Owners of those speakers are also more likely to live in a household where income exceeds $150,000.