"Digital audio has undoubtedly benefited from the UK lockdowns," according to eMarketer, which has revised its projection for digital audio listening in the UK.
Increased digital listening is not a surprising trend, documented in other studies. In this case, eMarketer notes that digital listening will grow beyond its pre-pandemic forecast, which predicts percentage-of-population metrics through 2024.
Two types of listening are documented in this forecast. First, a broad prediction of digital audio listening which includes "music or other audio content via livestreaming on any device or via direct download on mobile devices at least once per month." That includes podcasts: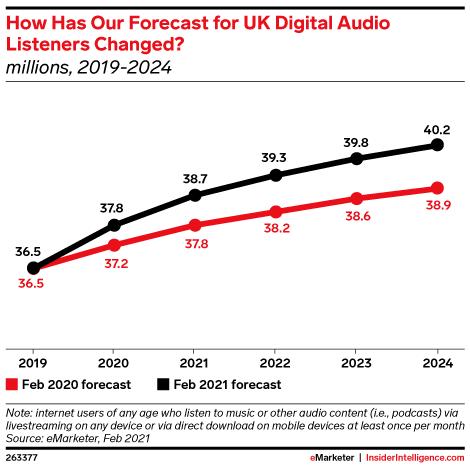 The second forecast is for podcast listening only (direct download, livestream any device, at least once a month). Here, the revision shows a more dramatic lift prediction: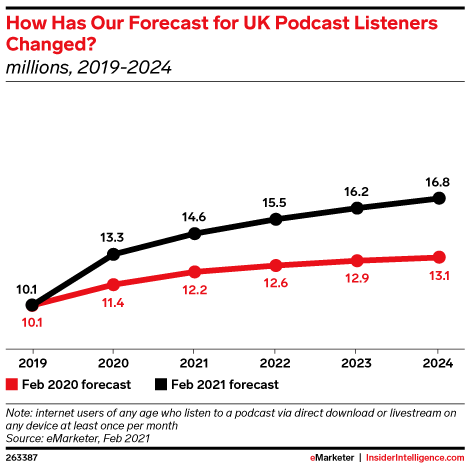 eMarketer notes: "Podcasts' success has come from several angles—supply has been fluid and the demand for on-demand audio has grown, particularly for news or informational content."
.