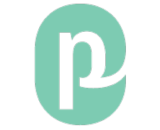 Leading branded content podcast company Pacific Content has fleshed out its platform, adding pre- and post-production service to its legacy show production skill, which has been the core feature in building the business.
In a new blog post, the company itemizes new features which make up an end-to-end chain of consultation, production, audience development, and performance metrics. The bullet points of the service now include:
Strategy
Planning
Coaching/training
Production
Distribution
Measurement
The idea is to cultivate a comprehensive relationship with brands seeking an extension into podcasting, including a startup-style mission statement and post-production evaluation of key performance indicators.
We were interested in the measurement part, as that is new to us in our understanding of Pacific's business. A representative explained that the company works with multiple hosting partners and measurement services, notably Chartable for marketing effectiveness. Pacific can enlighten its brand partners with metrics covering engagement (e.g. average time listening), reach, audience profiling and demographics, sentiment and brand lift via a partnership with Signal Hill Insights.
.