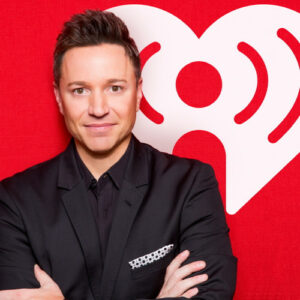 Darren Davis, the president of iHeartRadio for nearly eight years, and a near-30-year veteran of iHeartMedia, is formally leaving the company at year's end. He will maintain an advisory role.
Davis started his radio/iHeart (formerly Clear Channel) career in 1992 at WASH-FM, where he had several management positions. In the parent company he became SVP of National Programming starting in 2008, and EVP/GM starting in 2011. He was President of iHeartRadio in 2014 when the corporate identity dramatically changed, adapting the name of its still-young iHeartRadio — a digital radio streaming app which was the company's public-facing brand. Davis managed iHeartRadio through years of dramatic growth and innovation. (In our opinion, the fully interactive subscription version of the app, iHeartRadio All Access, which Davis spearheaded in 2017, still has unique differentiating features in a Spotify-dominated field and is underestimated for its listener proposition.)
As an industry colleague, Davis seems like a person thoroughly in love with his work. In one notable conversation, we were regaled by all the different ways his job made him happy, and his sense of personal good fortune in his career.
In February of this year, publicly traded iHeartMedia reorganized with the formation of two reporting units: the Multiplatform Group and the Digital Audio Group — the most dramatic re-shaping since the Clear Channel switch to iHeartMedia. In that new structure, Davis was repositioned as Chief Operating Officer of the Digital Audio Group. Conal Byrne — head of the acquired Stuff Media Group and subsequently named President of the iHeartPodcast Network — was named CEO.
Darren Davis was RAIN's keynote speaker at RAIN Summit Indy in 2014. He also positioned iHeartRadio as an annual lead sponsor in the RAIN Podcast Business Summit. We congratulate him on his career, thank him for his partnership, and look forward to learning what's next.
.