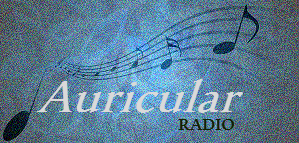 One day after Jay-Z-owned Tidal launched with a highly publicized and live-streamed event, a new service called Auricular was announced by a consortium of audio technology specialists. While Tidal's main differentiator is so-called lossless, or hi-def, streaming, Auricular is hinging its consumer value on "ultra-hi-def" tracks that purportedly reveal more of music's nuances.
"Our audio processing technology produces music like you've never heard it before, and probably still won't hear it while listening," said co-founder Dr. Gregory Cochlea of Germany's Lautstärke Institut.
Auricular's business plan recognizes that consumers want choices based on their audio discernment needs. The on-demand startup is rolling out a multi-tiered subscription model. Like Tidal, a "lossless" Auricular subscription offers CD-quality listening for $20/month, and normal files can be streamed for $10/month. In addition, an innovative ultra-hi-def subscription plan ($35/month) streams re-mastered re-masters that purportedly reveal audio characteristics never captured in the original recording process.
"Lossless?" Dr. Cochlea snorted scornfully in a phone call with RAIN News. "We are the 'gainful' service. Our re-re-masters bring out super-high frequencies, like the quantum particle vibrations of a ride cymbal, that the recording artist never intended and that most dogs can't hear."
When asked whether consumers will discern enough difference to justify the $35 subscription price, Dr. Cochlea's partner, co-founder Frederick Vestibulum, described an accompanying service that he said brings Auricular to life. The premium product is targeted to adventurous early adopters, and includes a surgical procedure which implants an audio pre-amp and A-to-D converter in the subject's inner ear, enhancing all sounds with ultra-hi-res frequencies.
"Nobody has perished from the procedure," Vestibulum noted when we asked about subscriber safety. A future version of the implant will deliver Telepathic Interactivity® and will read brain waves that communicate directly with the platform to select the music you want to hear.
Auricular's product pipeline includes a prospective new subscription service slated for release later this year. Called "OMG," the plan is priced at $100/month and delivers what Dr. Cochlear carefully termed "nutritional supplements" to the customer's home by registered courier. Dr. Vestibulum called the product "a proprietary blend of brain liberators, curated by music experts." In his view, it doesn't much matter what you listen to in the OMG plan.
"On this plan, a screaming baby sounds like the heavenly host," Vestibulum told RAIN News.