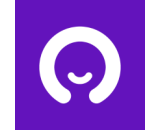 Omny Studio announced that it has partnered with social media video company Headliner for a new deal. Under the terms of the arrangement, Headliner will provide Omny clients with one-click access to create podcast audiograms from within their content management workflows. Headliner has options for quick and simple or more complex editing of an audiogram or social video.
"When talking to our radio customers, Omny's name kept coming up as someone we should integrate with" said Neil Mody, CEO of Headliner. "Omny understood the need for their customers to create social videos. In today's world, social media has become a necessary marketing channel for anyone creating content and so video creation has quickly become table stakes for any content management system. We are proud to partner with Omny as our first API partner – the integration will save their users countless hours by optimizing their workflow."
"We're excited to work with Headliner, who are the leader in this space, to continue ensuring our clients have the best features available to promote their podcasts " Omny Studio CEO Sharon Taylor said.
Headliner also entered a partnership for creating social videos out of audio content for Deutsche Welle in late 2018.