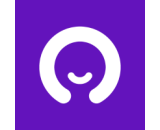 Australian company Omny announced that is has developed podcast consumption analytics as part of Omny Studio, its publishing and hosting platform for on-demand audio. Omny offers radio an easy way to excerpt, package, and distribute spoken-word programming, and also hosts traditional podcasters.
The intent of new analytics is to raise the game from traditional download metrics to a more granular view of how the programs are listened to. "Currently, good podcast hosts offer visibility on download numbers, device type, players and geography" said Omny Studio Head of Content, Matt Saraceni. "However, we wanted to go one step further ­ how many people can we verify listened to the whole thing? What percentage of people heard 25% of the episode? 50%? 75%? At what exact point in the audio do most listeners tune out?"
As of this product release, the new metrics are available across the company's array of players, widgets, and playlists. The new metrics will be rolled into mobile listening soon, the company promises.
Looking to the future, Omny told RAIN News that it hopes to develop and propagate a measurement standard — the golden egg aspired to by some other hosts and tech companies. This standard could be applied to other hosting platforms and player technologies. Omny is inviting other industry leaders to collaborate on the standard development, in the hope of arriving at a unified industry approach.
The business advantage of providing exact  measurement points to its customers is a given. Developing a third-party standard which illuminates detailed podcast listening is widely (though not unanimously) regarded as a necessary step in the continued evolution of the podcast category. Entities as diversified as public radio, Edison Research, Triton Digital, and AdsWizz are in the chase, either creating theoretical models (as with a recently released whitepaper from a public radio coalition), or building tech products around better measurement for customers.
In January, Omny tackled another troubling issue — lack of native audio on Facebook. The company developed an easy way to turn audio into a static video for playback on the giant social platform.