Many of the announcements in Spotify's flood of news in yesterday's "Stream On" presentation were about platform features for creators and advertisers. But new and exclusive podcast content was also featured.
The biggest headline is certainly the launch of a Barack Obama / Bruce Springsteen conversational show called Renegades: Born in the USA. for all the differences in their backgrounds and careers, the two men are friends, and their chemistry is reportedly what drove the creation of this show. "Listeners can eavesdrop on their personal, intimate conversations," Spotify says. The podcast falls into Barack and Michelle Obama's Higher Ground production company.
Dollar Shave Club and Comcast are booked as presenting sponsors for the first season.
Here is the trailer:
And because Spotify is nothing if not good at promotion, here is a video preview that shows the studio in which the show is produced:
Spotify also announced a partnership with Warner Brothers and DC Comics. The result will be audio storytelling featuring Batman, Sperman, and other characters in the DC universe.
Below is a conversation with Jim Lee, Chief Creative Officer of DC: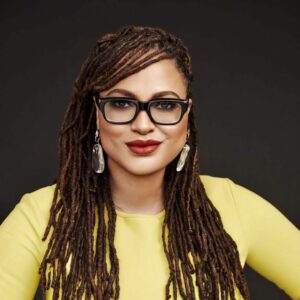 Finally, but not least, Spotify announced a collaborative relationship with Ava DuVernay. She is known for powerful movies and television like Selma and Queen Sugar. Spotify and DuVernay will produce exclusive scripted and unscripted original audio programming through ARRAY, DuVernay's multi-platform arts and social impact collective dedicated to narrative change. ARRAY will partner with Spotify's Gimlet studio on a number of scripted and unscripted narrative podcasts.
.