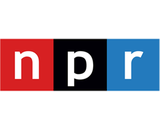 Announced at today's IAB Podcast Upfront (Day 1), NPR is changing Consider This into a localized news podcast serving 10 regions. Here are the participating stations:
Listeners in or near ten regions — Boston (WBUR and GBH), New York (WNYC), Philadelphia (WHYY), Washington, D.C. (WAMU), Chicago (WBEZ), Minneapolis/St. Paul (MPR), Dallas/Fort Worth (KERA), Los Angeles (KPCC and KCRW), San Francisco (KQED), and Portland, OR (OPB) — will hear a version of Consider This with reporting on their community from their community, alongside a national view from NPR to help listeners make sense of the day. 
NPR notes that this program is unique to podcasting, and made possible by public radio's shared journalism and digital networks. "This project is truly the best reflection of the public radio mission," said Neal Carruth, NPR's senior director for on demand programming. "Consider This is now a collaborative podcast that will know where users are and deliver them the news of the day from their community and beyond. It demonstrates what only the public radio network has the ability to do."
Carruth spoke at the Upfront in the first podcast network session of the event.
Listeners on NPR One will automatically hear a localized Consider This if they have one of the 12 participating stations saved as their favorite. On non-NPR platforms such as Apple Podcasts, Spotify, Pocket Casts and Stitcher, localization will take place when a user downloads or plays an episode. NOTE: That is a cool programming use of audience segmentation. NPR notes that AdsWizz is partnering "to deliver this localized news in the same way podcast publishers deliver any localized sponsorship content." Nielsen's Designated market Areas solution is also involved in delivering the correct local podcast to each listener. 
Listeners outside the 10 targeted regions will continue hearing the existing national version of Consider This.
Launched in March as a coronavirus podcast and expanded in June, Consider This was NPR's fastest growing podcast to date. Along with Up First, The Indicator from Planet Money and Short Wave, it is part of NPR's roster of daily, short-form news podcasts.
---