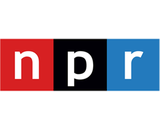 In the wake of whiplash change, calm fiscal waters appear to prevail at NPR. In a presentation of the public radio giant's topline finances for fiscal 2022-2024, a small drop of 2.4% is projected for 2023. (The 023 fiscal year ends this month.)
Looking forward, the projection for 2024 is nearly the same gross dollar amount as 2023.
CFO Daphne Kwon said the network is "budgeting conservatively as we get past some of the economic uncertainty that's happening right now and keeping a tight control on costs to be responsive and flexible to any changes throughout the year."
In March, NPR completed a 10% workforce reduction and cancelled four shows. Last week we learned of a structural consolidation as the network unified its news and programming divisions. At the same time, SVP Anya Grundmann and CEO John Lansing announced their resignations.
Throughout these internal reconfigurations, NPR maintains its status as the 3rd-top podcast network (by downloads and audience) in Podtrac's monthly ranker, and the #4 and #4 spots, respectively, in Triton Digital's ranker.
---