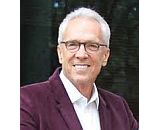 Norm Pattiz, founder and CEO of PodcastOne, moderated the On Demand Is In Demand panel at RAIN Summit West. He offered a wealth of opinions about the exploding category of on-demand talk, and teased out insights from panelists Andy Bowers (Slate/Panoply), Tom Leykis (ex-radio podcaster), Rob Cesternino ("Rob has a Podcast"), and Dan Granger (CEO of Oxford Road).
It was inevitable that Serial be mentioned in this panel, and when it was, Norm expressed appreciation on behalf of the whole podcasting movement. "Podcasting owes a debt to Serial that can never be repaid." He explained that the hit show's main effect was to bring new users into the use of podcast delivery, injecting a new level of awareness into podcasting. "There's going to be growth from all kinds of places, but I think it's good that [Serial] came into the business."
The panel explored the effectiveness of native advertising, offering examples of listeners embracing the ads, acting on direct-response opportunities, and offering feedback to hosts. Andy Bowers said that participating in marketing messages helps the audience feel connected to the show and its success. "Our audience knows why they they're hearing ads. They'll buy a product, then tell us they did, and tweet about it. They feel part of it."
Tom Leykis, who left a radio talk-show career for a podcasting talk-show career, said his biggest surprise is that it's not a talk show anymore — it's a social program. He noted that he could be instantly responsive to listener reactions, thanks to near-realtime metrics feedback from Triton Digital, and turn the show on a dime when necessary.
Listen to the full panel below: