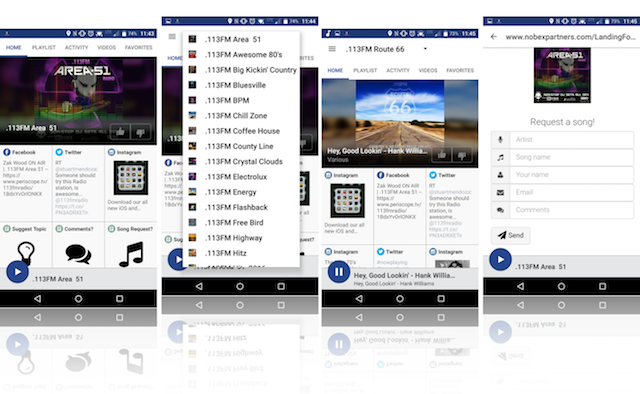 Nobex Partners announced a collaboration with 113FM Radio, creating a custom app for the global online radio company. The app is designed to provide listeners with a comprehensive station experience.
"The social media integration is epic and gives us valuable feedback which otherwise may lead to missed opportunities," said 113FM Radio President Stephen Herold. "We've seen a steady increase by our listeners using our mobile app vs. our web site's radio player too. Our multi-station mobile app is now home to over 35 of our most popular radio stations and offers advanced features like song requests, birthday shout-outs, and comments which allow our listeners to easily communicate with us."
Nobex Partners, which specializes in creating mobile apps for radio stations, announced connected car support in the spring. The company's partner apps are now compatible with the Android Auto and Apple CarPlay after-market solutions.