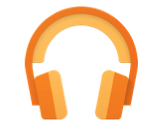 Google is strengthening the ties between its music platform and the Samsung smartphone family. When the Samsung Galaxy S8 and Galaxy S8 Plus launched, Google Play Music was announced as their default music player. Now, those mobile devices are getting an exclusive feature within that music service called New Release Radio. This playlist will deliver a selection of new music releases matched to the listener's tastes. New Release Radio will be updated daily.
This addition is a cool perk, but it doesn't seem like it would be enough to drive Galaxy S8 sales on its own. However, the idea of this partnership between software and hardware is one to keep an eye on.
Many major players of streaming music — Apple, Amazon, and Google, most notably — also have large stakes in the device industry. That space is quickly growing to be more than just smartphones; it's also the smart home speaker category. Exclusive features, just like exclusive content, seems most likely to create a silo-ing effect on the audience for each tech conglomerate. Listeners will most likely gravitate into one brand's ecosystem and stay there. That makes the rivalry between the crossover companies all the more intense. Expect to see more movement in this direction.