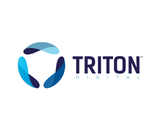 In an encouraging sign of variety, nine podcasts debuted on Triton Digital's Australian Podcast Ranker in August. The most impressive jump into the list is Australian True Crime, a Bravecasting show on the Acast platform that enjoys 265,000 listeners and 1.1-million monthly downloads.
Stability governs the top 10 in this ranker: They are the same shows as in the previous report, with a bit of positional shuffling. The first, second, and third slots remain unchanged:
Hamish & Andy (LiSTNR SCA)
Casefile True Crime (ARN / iHeart)
Mamamia Out Loud (Mamamia)
LiSTNR is by far the most prolific publisher in the August ranker, representing 59 of the 100 shows. ARN / iHeart reps 32 shows.
Below, the top 20 Australian podcasts in Triton's August ranker. The entire interactive version is HERE; the static list is HERE.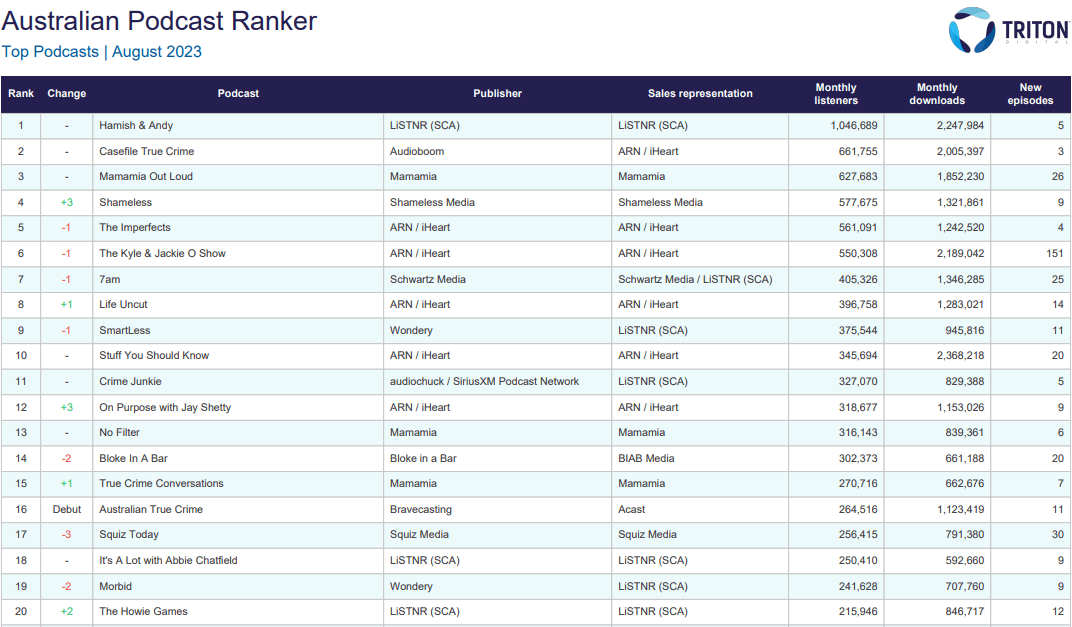 ---