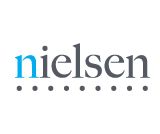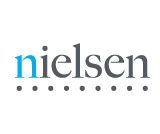 Nielsen SoundScan released its 2014 year-end figures for both music sales and streaming in the U.S. Streaming totaled 164 billion songs, up 54% from the 106 billion songs streamed the previous year. According to the Wall Street Journal (paywall), the overall music consumption didn't change extensively between 2013 and 2014 based on an equivalence where 1,500 song streams or 10 individual song downloads count as an album sale.
On the sales side, shoppers bought 257 million albums, a drop of 9% from the previous year. That total included 106.5 million albums bought as digital downloads. The preliminary report did not break out specific stats for CD sales, but vinyl albums accounted for 9.2 million, the highest number for the format since 1991. For individual songs, digital sales in 2014 dropped to 1.1 billion from 1.26 billion in 2013.
The year-end figures continued the trends shown in Nielsen's mid-year analysis, which showed a 20% drop in CD sales compared with the first half of 2013 while streaming increased 42%.