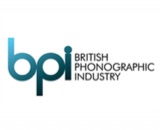 Continuing the year-end roundup, BPI released data about sales and streams in the UK. The industry group reported a doubling in number of streams to 14.8 billion songs. Streaming accounted for 12.6% of music consumed in the nation in 2014.
"With major new premium services from Apple and YouTube set to boost subscription streaming even further in 2015, we believe the UK's world-leading music industry is strongly positioned for future expansion," said Geoff Taylor, BPI's CEO.
Digital formats overall generated 51% for UK music consumption, but album downloads did post a drop from 32.6 million to just under 30 million. The UK sales for physical formats closely mirrored what Nielsen found among U.S. listeners and buyers. Vinyl sales rose to nearly 1.3 million, the peak since 1995 for that category. CD sales declined 7.9% to 55.7 million for the year.