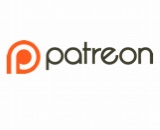 One of this year's emerging stories for the business side of music is a shift toward artist patronage. Bandcamp, long a preferred platform for independent artists, trialed and then rolled out artist-based subscriptions. These give fans the chance to directly support a musician they love while the artists retain control over how and what they release.
When Bandcamp first toyed with this concept, we harkened it to the model offered by Patreon. This platform uses a subscription patronage to support creators, including not just musicians, but also fine artists, writers, podcasters, and filmmakers. As with Bandcamp, the focus is on community involvement: fans get perks, artists get financial support, and the company gets a 10% cut of the donations.
Patreon launched in May 2013. In that first year, donations totaled just $259,000. This year, fans gave $10 million in support of a wide range of creative ventures, according to Polygon.
Tyler Palmer, vice president of operations at Patreon, wrote a letter to members thanking them for their involvement in making the system so successful. "Thank you for paying people to make things," he said. "And thank you for stepping into a new ecosystem that's evolving the way art is financed and shared."