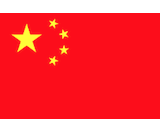 Nielsen has turned its analytical lens to China with the launch of a new Music 360 Report focused on that country. It is the first time the company has examined a market outside North America for its music listening and consumption habits. The findings show a country with large potential interest in music, but faced with economic stratification.
Among China's general population, 72% listens to music, clocking in at an average of 16 hours a week. Listeners do show a preference for online listening with 66% using a streaming service in a typical week. For the most affluent respondents, that percentage rises to 71%.
Young, well-off consumers with disposable incomes are the drivers of China's projected $56 trillion in spending over the next decade. Those people also demonstrated more interest in concerts than U.S. audiences; 57% attend live music events, compared with 51% of the general U.S. population.
Nielsen's results shed more light on the market that has been somewhat challenging for western businesses. For instance, Apple Music operates in China, but at a drastically lower $1.50/month subscription rate. The role of mega-conglomerate Alibaba has also created new opportunities for some businesses but poses a big threat to others.