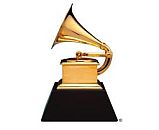 Nielsen Music shared some statistics about the impact last weekend's Grammy awards show had on streaming for the artists. Songs performed on stage were streamed more than 9.3 million times across audio streaming services on Monday, 2.1 million streams more than their combined total from Sunday.
Bruno Mars was a big winner from the night. "24K Magic" and "That's What I Like" both earned awards, and their combined streams increased 44% on Monday. "Finesse" with Cardi B saw a 20% increase following their joint performance. Kesha's "Praying" saw an increase of 99% to 867,000 streams. That performance was the most talked-about of the night on social media.
Nielsen didn't share any stats about whether the awards show had an impact for "Despacito." The single received nominations but didn't win in any category despite smashing YouTube records and easily ranking as one of the most popular tracks of 2017.