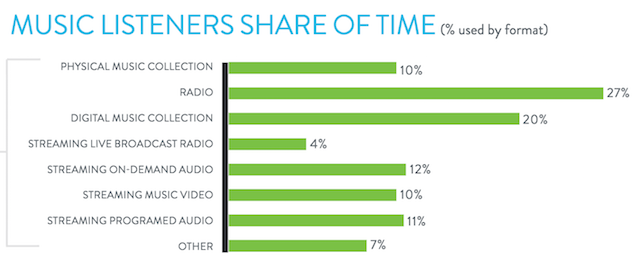 The latest Nielsen Music 360 report offered some updated information about the listener preferences in the United States. Online music services saw an increase in popularity, with 80% using one in the last 12 months. Nielsen's definition of "online music service" includes streaming music, video, and live broadcast radio.
On-demand streaming audio secured a 12% share of respondents' listening time. Streaming programmed audio was just behind at 11% and streaming music video had 10%. Radio topped that list, however, holding a 27% share of time.
The report also noted trends in listener attitudes about playlist sponsorship. Those with paid subscriptions are about twice as likely to have positive views toward a music or media company that sponsors a playlist.