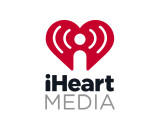 iHeartMedia sent us details on its latest partnership: The audio giant will team with the National Football League for an NFL podcast network.
The NFL already owns a slate of podcasts in its NFL Media unit, so while there is a creative element to the deal, part of the plan is about distribution and (presumably) monetization.
Existing shows include Around the NFL, Move the Sticks, NFL Fantasy Football, Huddle and Flow, NFL Total Access: The Locker Room, Good Morning Football and NFL Legends. The alliance includes a plan to develop two dozen new ones, and surfacing archival content.
"Our partnership with the NFL is an incredible moment for iHeart – and the podcast industry, period," said Conal Byrne, CEO of iHeartMedia Digital Audio Group. "The NFL represents sports at its highest level – with the greatest athletes and the most heart-pounding games the world has seen. These are legendary stories, and we can't wait to roll out a slate of incredible new podcasts to capture it all – for iHeart's huge audience and the NFL's massive fanbase alike."
"Podcasts are an increasingly important way to reach fans and a compelling way to tell NFL stories," said Kevin LaForce, Senior Vice President, Media Strategy and Business Development. "We look forward to partnering with iHeartMedia to bring the NFL Podcast Network to life and deliver our podcast content seamlessly to fans on their platform and anywhere podcasts are consumed."
New shows will start appearing in late summer, in time for the new football season.