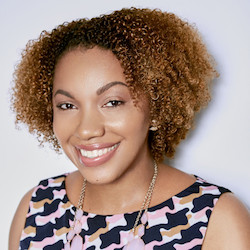 New York Public Radio announced that COO Depelsha McGruder will serve as its interim CEO beginning this spring. She will take over on a temporary basis on April 1 following the departure of Laura Walker, who was the organization's president and CEO for 23 years. Walker announced her plans to depart at the end of 2018. McGruder will stay at the helm of New York Public Radio until a permanent CEO is named and joins the organization, at which point she will continue in her COO post.
"Depelsha joined as COO in late October, and the Board has been impressed by how quickly she hit the ground running," May Stuntz, chair of the board of trustees, said in a note to staff with the news. "We appreciate her stepping up to lead our organization over the coming months."
McGruder joined New York Public Radio in October 2018. Prior to joining the public media group, she wpent 17 years at Viacom, including senior leadership roles with MTV and BET.