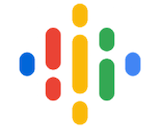 Google Podcasts is one of the newer listening platforms, and it has been making adjustments to the experience since launch. The latest beta test of the app includes sharing by timestamp. With this tool, listeners can generate a link to a particular moment in an episode. This link can only be generated from the full episode page rather than from the Google Podcasts player.
The current beta version also includes some adjustments aimed at making the player interface more streamlined. Episode information is now in the overflow menu. The play still has buttons for playback speed and a sleep timer under the main controls.
Other recent updates from Google Podcasts include episode-specific listening recommendations. Google has also been making audio content more accessible across its tech platforms, launching podcast playback in web search results as well as support for more granular requests through Google Assistant.