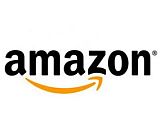 Amazon Music announced that it has more than 55 million customers globally in its streaming music network. That growth includes a more than 50% increase in Amazon Music Unlimited subscriptions during 2019.
Amazon Music saw about 50% on-year growth in several key markets, such as the U.S., UK, Germany, and Japan. In newer markets like France, Italy, Spain, and Mexico, Amazon Music has more than doubled its audience.
"We're proud to reach this incredible milestone and are overwhelmed by our customers' response to Amazon Music," Steve Boom, VP of Amazon Music, said. "Our strategy is unique and, like everything we do at Amazon, starts with our customers. We've always been focused on expanding the marketplace for music streaming by offering music listener's unparalleled choice because we know that different listeners have different needs. As we continue to lead in our investment in voice with Alexa, and in high-quality audio with Amazon Music HD, we're excited to bring our customers and the music industry even more innovation in 2020 and beyond."
Amazon has long been a challenging party to track in the streaming economy. The company offers multiple plans at a range of price tiers. Several of its subscriptions are bundled into its Prime benefits package, and Amazon has been tight-lipped about just how large that baked-in audience is.
Boom also gave an interview to the Financial Times (paywall) offering some better insight into the recent figures. He told the publication that "nearly all" of those 55 million customers are paying for a subscription, and that only a small portion are listening on the free, ad-supported tier it recently introduced in the U.S.