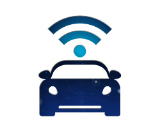 Silicon Labs has unveiled a new car radio product line that combines AM/FM broadcast signals and digital receivers. The Si46xx range includes receivers/audio processors and multi-standard digital radio ICs. They can receive data from both analog and digital audio sources.
This solution from Silicon Labs is for in vehicles at the manufacturing stages rather than as an aftermarket add-on. More auto tech firms have been experimenting with dashboard systems that can access audio signals from both sources.
Digital radio has been getting more industry backing worldwide. In the U.S., NextRadio launched a campaign to get FM chips enabled on smartphones. Meanwhile, at the Digital Broadcasting Symposium in Kuala Lumpur, a keynote address revealed increasing interest in DAB radio across the Asia Pacific. Areport from WorldDMB also reviewed the current transition efforts underway in Europe.