Nothing succeeds like success, the saying goes, and podcasting is illustrating that maxim as much as any media category. 
Podtrac released its monthly Top Podcasts ranker (U.S. listening) for September. As with other recurring podcast rankers, this update shows stability in the 20-show cohort. Two shows which weren't present in the previous month crept into the September list: How I Built This (#19) and TED Radio Hour (#20).
In the top ten, only three shows shifted position, each by just one spot up or down.
The Daily continues to be locked into the #1 spot. The Dan Bongino Show skittered upward six positions to #13, the most movement in this month's ranking.
Here is the list: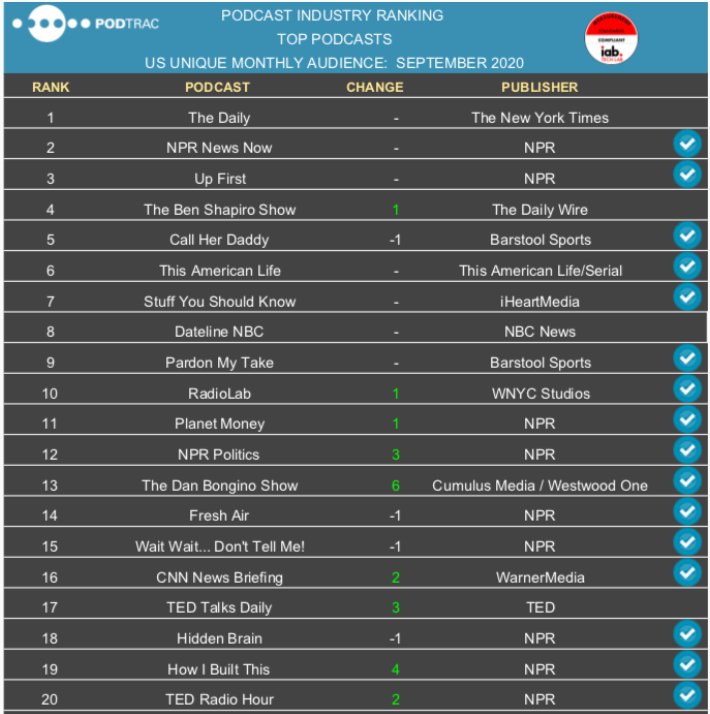 .