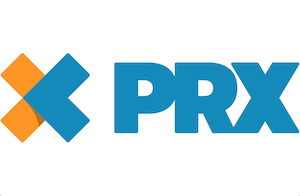 Media company Religion of Sports is affiliating with PRX to expand its podcast activity in 2021. PRX is announcing the multi-faceted collaboration today.
Religion of Sports was founded by creator Gotham Chopra, six-time Super Bowl Champion Tom Brady, and NFL Hall of Famer Michael Strahan. To date it has mainly been known for this video content; some of those products include Tom vs. Time, Stephen vs. The Game, Greatness Code, and Shut Up and Dribble. 
The idea here is to push deeper into podcasting, and the plan is to create a slate of shows for release next year. No details today regarding titles or hosts. But longform narrative is one favored approach according to PRX: "…ranging from a deep dive into the evolving role of sports as part of American identity, to an investigation into a controversial and ground-breaking sports figure, to one man's journey to uncover and solve various sports mysteries––in addition to podcasts tackling topics such as sports and spirituality, and the unique ways athletes push the limits of human potential to reach peak mental and physical performance."
The deal includes distribution, hosting, "podcast sponsorship services," promotion, and production collaboration.
"Three years ago, Tom, Michael, and I started Religion of Sports to tell stories that answered a central question: why do sports matter? We had a vision to tell these stories about how sports test the limits of human potential, change the fabric of our society and culture, and are a prism by which we can better understand ourselves and the world," said Gotham Chopra, Co-Founder and Chief Creative Officer of Religion of Sports. "Our video projects have captured the attention and imagination of hundreds of millions of people, and we are so excited to bring the same vision, intensity, and mission to audio. There is no better partner to do that with than PRX. We couldn't be more excited for you to hear what we have in store."
"At PRX, we aim to expand possibilities of public media while partnering with incredible creators," said Jason Saldanha, Chief of Business Development at PRX. "It's a thrill to partner with the master creators at Religion of Sports. We share a commitment to high-quality storytelling that resonates deeply with audiences and can't wait to help bring listeners must-hear programming in the year ahead."