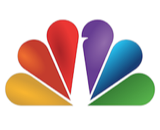 NBC is planning a competition TV series based around the the idea of online viral hits. The Stream is based on a Norwegian show of the same title, where hopeful participants submit performance videos to a dedicated online platform and the performers behind the 100 most-streamed clips will make it to the next tier. Those semifinalists will be further narrowed down to a handful of finalists. They will compete in the main live show, and the resulting streams will determine who is eliminated each week. The show is socially-driven, with artists needing to rely on sharing of their videos across other platforms after it is uploaded to The Stream's platform.
"The Stream brilliantly uses technology and social media to draw music lovers in and make them a part of the process," said Paul Telegdy, NBC Entertainment's alternative and reality group president. "We're excited to discover talent in this modern way and connect the best artists with the industry's top starmakers."
This is the second time a digital music property is the inspiration for a network television series in the U.S. Shazam is also going to be the source material for an upcoming game show.