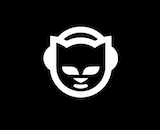 Napster has entered a partnership with Japanese company Rakuten. Under this deal, Napster will provide song playback, curated playlists, and its 20 million-track library to Rakuten Music. Rakuten Music launched in August 2016, adding a streaming music component to the holdings of the ecommerce business. At launch, it had a library of 3 million items.
"We're excited about collaborating with Napster to enhance our on-demand music streaming service in Japan," said Naho Kono, Rakuten's managing executive officer and head of the company's e-commerce business. "By expanding our offering with music from Napster's diverse catalog, we aim to give Rakuten Music subscribers the opportunity to find and enjoy new music from around the world."
"We're seeing the emergence of a new era of on-demand streaming in Japan," said Brian Ringer, Napster Chief Technology Officer. "Today, we're excited to partner with Rakuten, a world-class brand, to extend the Napster experience into Asia and bring the Japanese music community access to over 20 million tracks through our partnership with Rakuten Music."
Japan's streaming market has grown by leaps and bounds in recent years, but it still holds a small share of the music industry compared with physical formats.