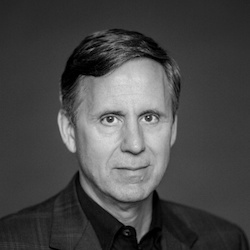 Bill Patrizio is making his interim role at the helm of Napster a permanent position. Patrizio has officially been appointed president and CEO of the streaming service. He took on those jobs in an interim capacity in May 2017 when the company began a restructuring. During that time, he was also the president of consumer media at parent company RealNetworks, but he will end that role to focus on Napster.
"We're delighted to make Bill Napster's permanent CEO," said Rob Glaser and Jason Epstein, co-chairmen of Rhapsody International. "Last spring, Bill did a great job stepping in to lead Napster at a pivotal period. He has led a resurgence of the company in its new partner-oriented focus."
"Rhapsody and Napster are the vanguards and pioneers responsible for today's phenomenon that is the music streaming industry," Patrizio said. "It is a privilege to lead this company and define a path forward that allows us to continue to participate in the growth of music streaming and subscription services worldwide."
Napster has experienced a few identity changes, including operating under the Rhapsody brand in some countries. The company officially adopted the Napster brand in all markets in July 2016. Mike Davis, who became Rhapsody's first CEO in April 2016, spearheaded that change. Rhapsody was one of the earliest on-demand music subscription pioneers, launching in 2001 with the Naxos label.