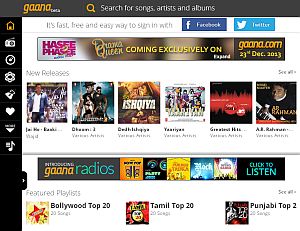 The announcement that Vodafone India is launching a Bollywood music service shines light on the bubbling competition to establish a dominant position in the Bollywood music streaming business. As a national division of a giant telecom company, Vodafone India is shaking the ground beneath three leading independent services.
The Indian music business is a $170-million industry. Bollywood music (also known as "filmi" music) represents more than 90 percent of it, but Indipop, regional music, devotional songs, and infiltrations of Western pop are important categories.
The Vodafone service features streaming video in addition to audio, which differentiates it from music-only platforms. But the main competitive advantage enjoyed by telecoms is the built-in audience of phone service customers, and the existing billing relationships. We see global platforms Rhapsody and Deezer affiliate with telecoms to hook into those advantages. Vodafone will also seek competitive edge by undercutting the subscription pricing of its independent competitors.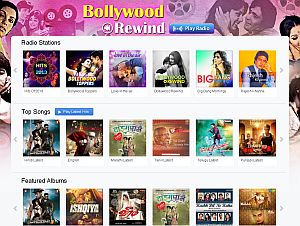 On the indie scene, three services are preeminently building meaningful audiences. Saavn and Dhingaana started in 2007, and a later entrant, Gaana, launched in 2011. All three operate on computer desktops and via mobile apps. They function similarly — differentiating them is as obscure a challenge as describing differences between Spotify, Rdio, and Rhapsody. Free radio-style functions live side-by-side with subscription features such as downloading and ad-free listening. Whether in the U.S., Europe, or India, that template seems etched in stone.
Among those three, Dhingaana reportedly has the largest audience with 3.5-million mobile users. Saavn is the next-biggest, with about two-million users.
An elephant in the room is Hungama, an entertainment company that controls a huge range of music, movies, videos, and ringtones. Hungama will power Vodafone's new service.
Will any of these offerings become an Indian Spotify, in brand influence and audience growth? the Indian government hopes that streaming music generally will ameliorate its music-piracy problem, as Spotify did in Sweden.  According to remarks by the head justice official in India during a music conference last weekend, bootleg CDs are the main symptom of Indian music piracy, and have a devastating effect on music revenues.