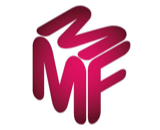 The Music Managers Forum has released a new call for transparency in the streaming music space. In the second part of its Dissecting the Digital Dollar report, the organization said that more openness is needed about deals between streaming services and labels/publishers. Managers said they also need that information to properly audit royalty payments, accurately advise their clients, and make informed decisions about working with streaming services. MMF members will be working to compile a list of the key areas lacking information.
"The single issue for managers in the room was the whole lack of transparency around the whole streaming ecosystem," report author Chris Cooke said. "That includes the specifics of the deals being done… how the deals between the paid-for and free streaming services compare, and how the deals between the different service providers, labels, distributors and [collecting] societies compare."
Other topics from the report included use of safe harbors in regard to user-generated content, correct logging of music data, and collective licensing.