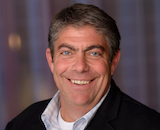 The Music Business Association announced two new additions to its board of directors. The newest members are Elizabeth Moody, vice president of global content licensing at Pandora, and Rob Harvey, head of label relations in North America for Spotify. Moody is the first representative from Pandora to join the organization, which is focused on advancing and promoting music commerce.
In addition to the new members from streaming companies, Matt Signore was elected as the board's new treasurer. Signore is president of WEA and will become COO of Warner Music Nashville at the start of 2017.
"Elizabeth and Rob are two great music biz minds who have achieved massive success in many different corners of the industry, while Matt has been a key asset to the Music Biz Board since joining in October 2013," Music Biz President James Donio said.