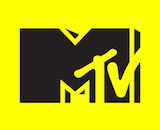 MTV is making a new push to re-prioritize the music in its programming. MTV President Sean Atkins showed off the channel's new shows, and several of them return to the musical roots that initially made the network such a hit.
"The story of a major network sort of having a stumbling block and finding its way back has been written many, many times about almost every network of note, and so that's the journey MTV is on," Atkins said. "It's not going to be short or easy, but we are coming out loud and proud."
The new shows include performance-focused show "Wonderland" and a reality contest for undiscovered hip-hop artists. It is also collaborating with Scooter Braun Films to make additional musical programs.
MTV has been in the process of an overhaul for some time. It revamped its MTV News portal to include podcasts and video in addition to written stories for the youth audience. It should be fascinating to see how and where MTV looks to carve a fresh niche for itself at a time when YouTube, social media, and other digital platforms have already been putting fans in closer connection with their favorite performers.