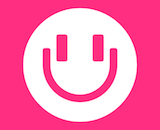 MixRadio is setting its sights on the Indonesian market. In an interview with the Jakarta Globe, Asia-Pacific Director Jamie Robertson explained that the music service is making Indonesia one of its top three priority markets. Indonesia has a reputation as a market with extensive piracy, but Robertson does not see those activities as a threat to the legal streaming option offered by MixRadio.
"What we've seen is the number of downloads is very high, activation is very high, the volume of people using the service and the number of hours is very high, and people are coming back to use it," he said.
He said that the service would be highlighting its offline listening options as a selling point, especially in light of connectivity issues in the region. The service is currently an ad-supported one, but a subscription tier is projected to launch later this year. The offline download is expected to be made available across tiers. MixRadio has been available in Indonesia on Windows phones since 2012. Following its acquisition by Japan's Line Corporation, the service launched apps for iOS and Android devices in the region in May.