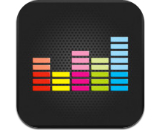 Telecom company Millicom announced that it is expanding its partnership with Deezer into five new markets across Africa. The firm's Tigo brand will be working with Deezer to launch its Tigo Music streaming service in Ghana, Chad, Democratic Republic of the Congo, Rwanda, and Tanzania over the coming months. Tigo will market and distribute the music service by bundling it with mobile data packs for its growing smartphone population.
Tigo Music initially rolled out in Latin America prior to the Deezer relationship that brought the mobile streaming service to Africa. The platform has a library of more than 30 million songs and will work to promote local talent as well as bigger hit songs, according to the Tigo website.
Deals with telecoms are still a common path for streaming services to expand, especially in international markets. Telefonica paired with Rhapsody for distribution in Latin America last fall. Deezer was also allegedly working to ink a deal with Vodacom in South Africa earlier this month.