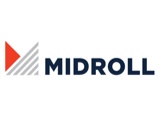 E.W. Scripps hosted its earnings conference call for Q4 2017, and the discussion included details about the Midroll Media podcasting company. Midroll generated $5 million out of the $53 million in total revenue from Scripps' National Media group. It also served 1.5 billion ad impressions in the period, up 15% from the third quarter. Based on information from Apple's podcast analytics, listeners tune in to Midroll shows for about 90% of a given episode.
"We see podcasting as one of the most compelling audio format for the future of journalism and storytelling," said Laura Tomlin, Scripps' senior vice president of national media. "The podcast industry continues to grow and nearly one in four Americans is listening to podcasts monthly."
Midroll also includes podcast network Earwolf and listening platform Stitcher. Earwolf recently announced an update to the accessibility of older episodes of its shows. Beginning March 31, episodes more than 6 months old will only be available to Stitcher Premium subscribers. Stitcher Premium costs $4.99 a month, or $34.99 a year. According to the blog post announcing the change, Earwolf is offering a code for a one month free trial of Stitcher Premium for its listeners.