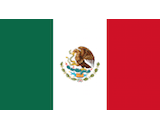 Spotify has some noteworthy news for the denizens of Mexico City. The capital city has the most Spotify listeners in the world. Mexico City was Spotify's first launch in a Latin American market in 2013.
In a celebratory blog post, Spotify highlighted some of the artists who have had strong successes in Mexico City. It has the most listeners for artists such as Adele, Diplo, Metallica, Harry Styles, Radiohead, New Order, Bruno Mars, Madonna, and Michael Jackson. Major international artists like Imagine Dragons and Nine Inch Nails have secured audiences of 995,940 monthly listeners and 75,142 monthly listeners, respectively.
Spotify launched in Mexico City as the service's first major Latin American market in 2013. The company notes that as streaming figures escalate, the city is increasingly a touring target for major live acts. Frank Black recently played in Zocalo, the city's main square, to 100,000 fans.