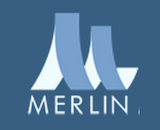 Merlin has promoted Jim Mahoney to the post of vice president of global operations. He assumes the newly created role immediately and will continue to work out of the global rights management and indie label group's New York office.
"Jim has earned the respect of the entire independent music community," outgoing CEO Charles Caldas said. "His promotion to VP Global Operations is recognition of this important work, and ensures our worldwide network will grow even stronger in the months and years ahead."
"It's been my life's work supporting independent distributors, labels and artists and the music partners who value this community's work," said Mahoney. "As such, Merlin's mission is quite personal to me and it's with that great respect that I enthusiastically approach this new role."
In Merlin's annual report revealed a 63% year-over-year increase in member payments to a total of $845 million.