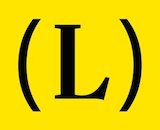 Luminary Media has taken some heat since its April launch, but the company is still striking deals around creating new, original podcasts for its subscription service. The latest news is a deal between Luminary and management and production business Mosaic Media to launch a new podcast production company called Ninth Planet Audio.
The first production from Ninth Planet was a nonfiction series for Luminary's Premium tier called Telephone Stories: The Trials of Michael Jackson. The audio docuseries began in May and will be resuming with new weekly episodes starting July 28. The show includes interviews with legal teams defending and prosecuting Jackson, as well as journalists who have covered his controversies.
Ninth Planet's second podcast will be titled Villains. The investigation into the UK's Great Train Robbery is currently in production and is slated to launch in late 2019 on Luminary.
"Ninth Planet's partnership with Luminary opened the door for Mosaic Media to further expand our portfolio and digital platform," said Mosaic's Principal Jimmy Miller. "Luminary has been a phenomenal partner and Telephone Stories sets the bar high in production quality and in-depth reporting. We are looking forward to reaching new listeners, both in the US and abroad, with the launch of Villains as we continue to provide groundbreaking series for Luminary's devoted audience."
"Ninth Planet is creating compelling original podcasts that have our listeners coming back for more," a Luminary representative said. "Their shows take the audience on deep investigative journeys with fascinating and addictive story-telling."